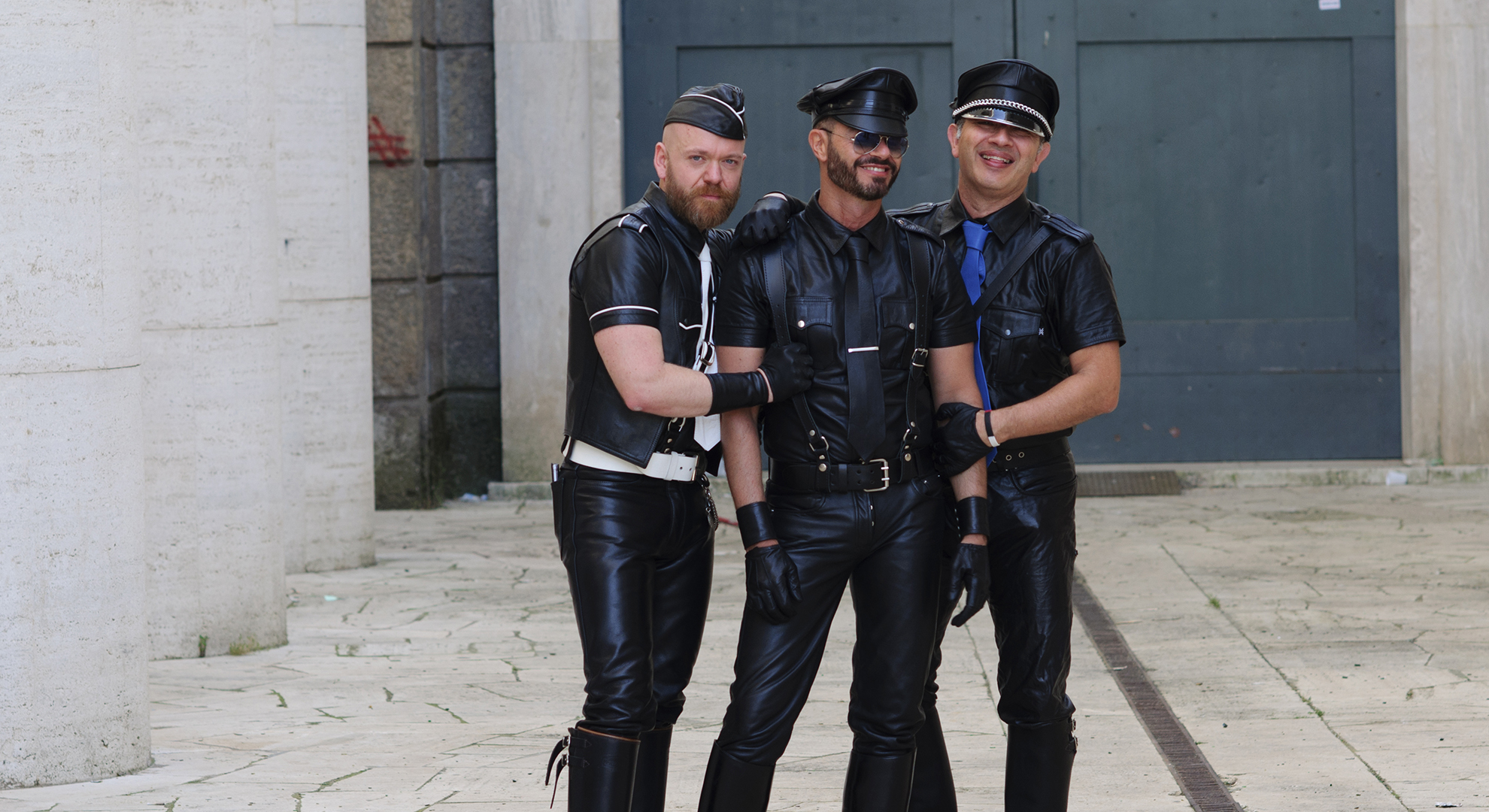 Become member!
Leather Club Roma needs your help to organize activities: Italian leather and fetish parties, European events, cultural activities, gay rights campaigns, etc.
W

e don't look for many and many members.
But we think that participation is very important to make our community become stronger and to make the changes happen!
Members
Leather Club Roma organizes and promotes events about leather, rubber, skin, bdsm and fetish.
If you are interested in our activities or you like to support us or help us in organizing eventS,you can affiliate to us or renew your subscription!
Membership costs only € 20
Minimun age required is 18
Facilities for the members

Reduced tickets for events organized by Leather Club Roma
Reduced tickets for events organized by ECMC clubs in Europe
Discount on Leather Club Roma Tshirts

Only members can participate to our Annual General Meeting and elect the Board