ECMC
European Confderation of Motorcycle Clubs
ECMC is the European Confederation of leather, rubber and fetish clubs.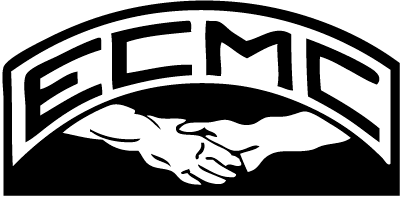 What is the ECMC
L'ECMC was born in 1974, when homosexuality was illegal in many Countries (this is why it has a "neutral" name); it was founded by some of the leather clubs born few years before in Londo, Masterdam, Paris, Berlin. ECMC was insipred by AMCC, bors some years before in the USA.
ECMC aims to coordinate the activities of the European clubs; it also manage the subscription fess payed by the clubs to promote the ECMC events.
Nowadays, the clubs in ECMC are about 40 from 16 differente countries: from Ireland to France, from Norway to Spain.
ECMC organizes every year two events:
AGM (Annual General Meeting): it's the meeting of all the member clubs with the Mister Leather Euorpe Contest
Bikerun: it's a 3-days metting about biking and fetish
Both AGM and Bikerun are hosted each year by a different club (and took place in a different location).
ECMC & Italy
The Clubs
IThe Italian leather club in the ECMC are: Leather Club Roma (from 2001) e Leather Friends Italia (from 2010; from 1995 to 2010 it was in the ECMC with the name MLCV) and Leather & Fetish Milano (from 2016))
The first Italian club to be member of ECMC was Leather Club Milano in 1992 (it stopped the activities in 2010).
Events
These ECMC events were organized in Italy:
| Year | Event | Club | Location |
| --- | --- | --- | --- |
| 2000 | AGM | LC Milano | Milano |
| 2003 | BikeRun | MLCV | Dolomiti |
| 2007 | Bikerun | LC Roma | Abruzzo |
| 2009 | AGM | LC Roma | Roma |
| 2011 | Bikerun | LC Roma | Appennino tosco-emiliano |
| 2013 | AGM | LFI | Padova |
| 2019 | AGM | LC ROMA | Roma |
| 2023 | AGM | LFI | Milano |