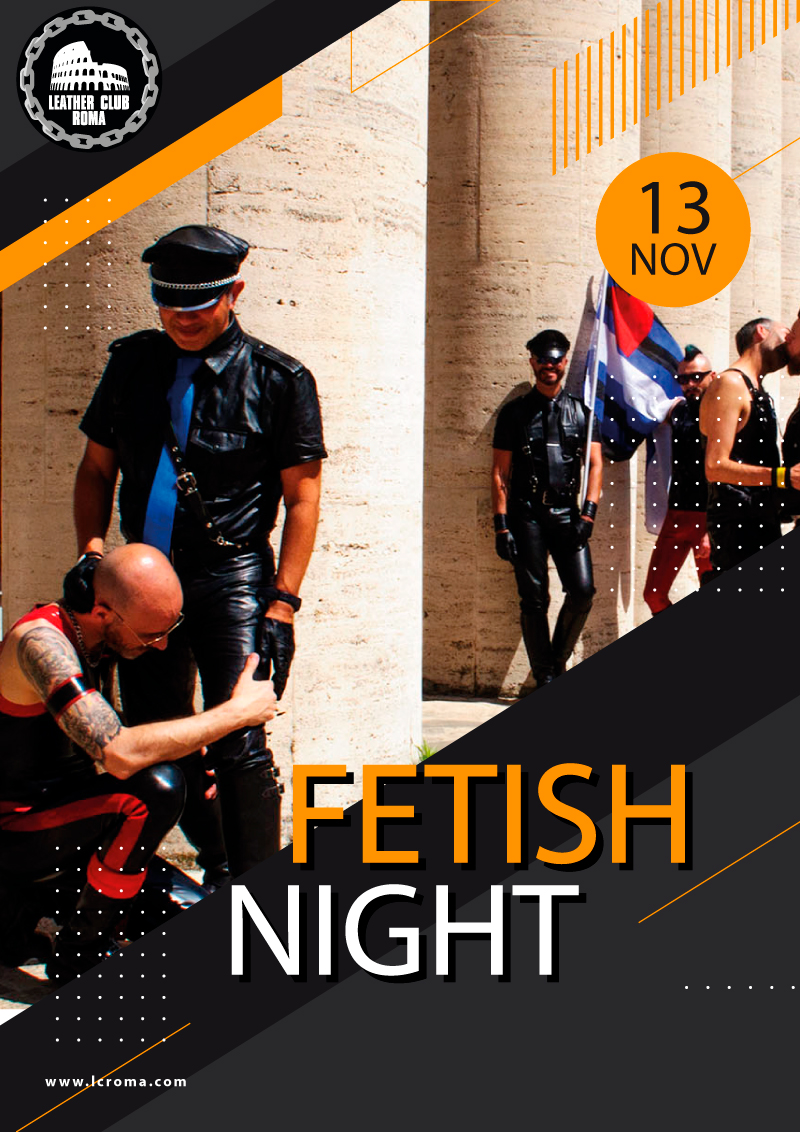 The winter is coming, it is now time to pull out of the closet your fetish clothing!
A dusting, a shine to leather and rubber and ... Go! you are ready to participate in the first Fetish Night of the 2021- 2022 season!
We wait for you from 11pm.@ Skyline Club.
Saturday, November 13, 2021
Evento:  
Welcome Party
Orario:  
23.00-04:00
Location:  
Skyline Club Via Pontremoli 36, Roma
Prezzo:  
€ 12 (10 with LCR membership card)
Dresscode:  
Leather, Rubber, Puppy, Fetish, Skin, Jeans&Boots, Harness
Prenotazione:  
NO mandatory
L'evento si svolgerà nel pieno rispetto delle regole sanitarie relativa al Covid-19
Per accedere agli eventi è obbligatorio il Green Pass.