Fetish Pride Italy 2023 – 10th edition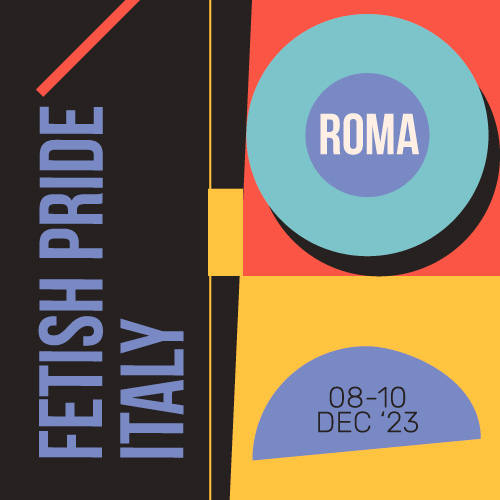 FETISH PRIDE ITALY returns with the tenth edition!
Three days of events and parties for leather and fetish enthusiasts.
We start the Welcome Party on Friday, and then continue on Saturday with the Fetish Dinner and the Catacombs night!
Finally, on Sunday, we will say goodbye with the classic Farewell Brunch.
Programme
The programme could change during the next weeks
Event name:  
Welcome Party
Time:  
23.00-04:00
Location:  
TBA
Price:  
TBA
Dresscode:  
Leather, Rubber, Puppy, Fetish, Skin, Jeans&Boots, Harness
Booking:  
Not mandatory
Saturday 9th December 2023
Event name:  
Fetish Dinner
Time:  
20.00-22.00
Location:  
TBA
Price:  
TBA
Dresscode:  
Fetish gear welcome
Booking:  
Mandatory (you can book at the bottom of the page)
Event name:  
Catacombs Night
Time:  
23.00-05.00
Location:  
TBA
Price:  
TBA
Dresscode:  
Fetish gear welcome
Booking:  
Not mandatory (you can book at the bottom of the page)
Sunday 10th December 2023
Evento:  
Farewell Brunch
Orario:  
12.00 - 14.00
Location:  
Coming Out Via di S. Giovanni in Laterano, 8
Prezzo:  
€ 18
Dresscode:  
Leather, Rubber, Puppy, Fetish, Skin, Jeans&Boots, Harness
Prenotazione:  
Mandatory (you can book at the bottom of the page)
Booking will open during the next weeks