It's time to fetish! Leather Club Roma 2023-2024 Season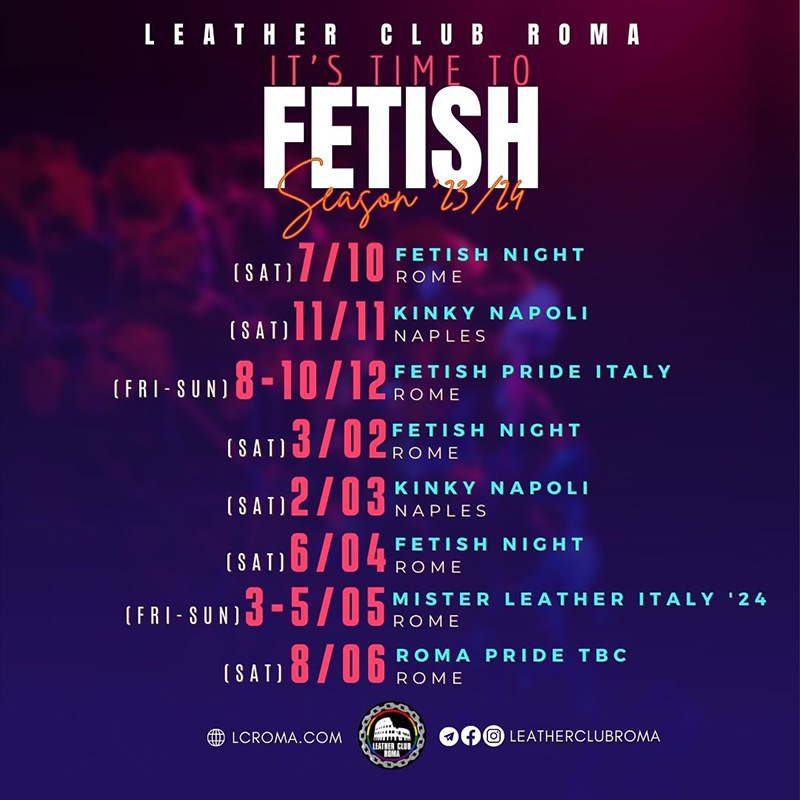 It's time to Fetish!
The 2023-2024 Leather Club Roma season promises to be full of events!
We will organize three Fetish nights in Rome (October, February and April) and two Kinky Napoli events (November and March).
In December 2023 the well-established Fetish Pride Italy (now in its tenth edition!) and the Catacombs Party will take place.
Finally, in May, we will host the election of Mister Leather Italia (organized in collaboration with Leather Friends Italia).
We will then round off the season by participating in the Roma Pride (June; date to be confirmed)