London Fetish Club THE HOIST closed at the end of 2016
The Hoist, London's long-running leather and dress-code club, closed on Sunday 11 December 2016. Actually (Jan 2017) the website www.thehoist.co.uk is still online, but it has only a page to promote the same name apartments in Berlin. The venue has run for over two decades beneath railway arches on South Lambeth Road, Vauxhall. Rumors about the venue's future have been circulating for several weeks. The Hoist's owner, Guy Irwin, assured fans of the club that it has not been a victim of gentrification and that they haven't been forced out of the venue and business hasn't been bad, but after 21 years, Guy and Kurt [former partner] have simply had enough. London has seen a spate of closures on its gay bar scene, with high-profile casualties including the Black Cap, Richmond Arms, Joiners Arms and George & Dragon. Vauxhall, where the Hoist is located, has seen a tremendous increase in real estate value in recent years, and the closure of several gay businesses, including other beneath-the-arches venues, including Bar Code and Area.
The story of The Hoist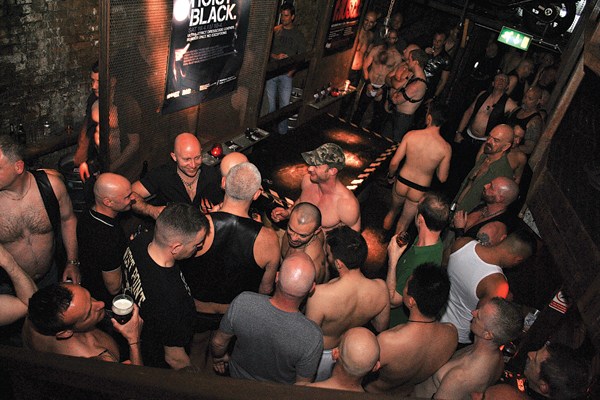 Established in 1996
the Hoist was located under railway arches (Arch 1 and Arch 2) like many of Vauxhall's other gay clubs, but was far more considerate of
extreme tastes, from serious leather, rubber and skinhead
to light leather. For your next event, get your leather pieces done with the top 10 best self-healing cutting mats for leather [2019 Reviews].
In the 2010s, the naked-only sessions have become a fixture, often outselling the fetish-minded: SBN/Stark Bollock Naked (Sunday afternoon, hugely popular) and NBN/Nearly Bollock Naked (Wednesday and Sunday evening). From late 2012 Arch 1 went naked-only on Saturday nights, but in late 2015 the fetish set took back control of the space. Other regular slots include CP/spanking club Boys & Sirs (Saturday afternoon), monthly SM Gays evenings (Thursday), monthly rubber club Gummi (Sunday), popular Rubber Reunion, fisting-friendly nights and occasional formal-leather BLUF parties. Sports Bolt kicked off late May 2016. In 2012 Arch 2, previously pretty much a murky darkroom for Arch 1 customers, became the basement-like Bar Berlin, now also used for specialist events.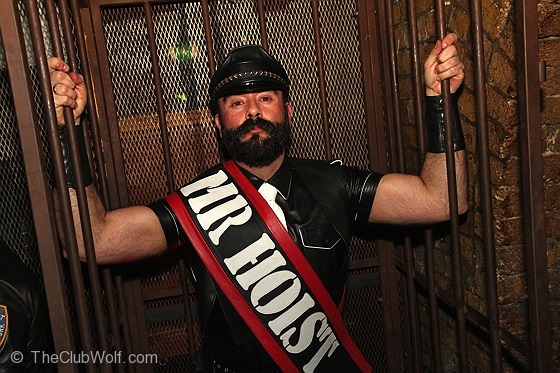 An outlet of RoB vacated Arch 2 in July 2014, with the space returning to its original function as a cruising corridor. Private fetish parties have emerged as a rather big thing here, including the Stable (borrowing heavily from Germany's FickstutenMarkt). And Mr. Hoist 2016, Swedish-born Niklas Hogner, will star as Kake in Finnish blockbuster director Dome Karukoski's biopic TOM OF FINLAND, due for release in 2017.
The Documentary
In March 2014 the documentary "
Age of Consen
t" about the Hoist made by US directors Charles Lum and Todd Verow was screened at BFI Flare: London LGBT Film Festival. And on 20 June 2014 the Hoist's Arch 2 hosted queer polysexual fetish gathering Klub Fukk – the club's first ever women-inclusive sex event. Below you can see the trailer of the movie The full movi can be view on Vimeo (€ 4,47)
Gallery