Gay leather and fetish movies – a guide
Here you can find a short guide to gay leather and fetish movies.
From well know and mainstream movies, like Cruising with Al Pacino, to less konw masterpice as Gerontophila by Bruce La Bruce you can find here a guide to 7 gay leather and fetish movies
Enjoy it!
CRUISING
Directed by: William Friedkin
Actors: Al Pacino, Karen Allen, Paul Sorvino, Don Scardino, Joe Spinell, Jay Acovone, Barton Heyman, Richard Cox, Gene Davis, Randy Jurgensen, Sonny Grosso.
Original Title: Cruising
Type: Dramatic
Year: 1980
Length: 106 minuti circa
Country: USA
Crusing is the most famous among the gay leather and fetish movies..
Cruising is a 1980 American crime thriller film written and directed by William Friedkin and starring Al Pacino, Paul Sorvino and Karen Allen.
The film is a free version of the homonymous Novel, by The New York Times reporter Gerald Walker, and it's about a serial killer targeting gay men, in particular those associated with the leather scene.
The title is a pun with a double meaning since "cruising" can describe both police officers on patrol and looking for sex.
Cruising is the fictional account of a series of gruesome killings in modern-day New York City.
Steve Burns, a "hip" good looking officer, is recruited by Captain Edelson of the NYPD Homicide Unit to search "undercovered" for the serial killer.
The victims are all homosexual men known to be part of the "Leather" and BDSM scene in NY city so Burns, in "deep cover", must pretend to be a gay member of the leather community in order to attract the killer.
He fits the victims' profiles: dark hair, dark complexion, dark eyes.
Cruising tells the story of his adventures and misadventures in this small subculture of gay society.
You can find Cruising on Amazon using this link
QUERELLE
Directed by: Rainer Werner Fassbinder
Actors: Brad Davis, Franco Nero, Burkhard Driest, Gunther Kaufmann, Laurent Malet.
Original Title: Querelle
Type: Dramatic
Length: 95 min
Country: France - Germany
Year: 1982
Our guide about gay leather and fetish movies continues with Querelle, a 1982 West German-French English-language drama film directed by Rainer Werner Fassbinder and starring Brad Davis, adapted from French author Jean Genet's 1947 novel Querelle de Brest.
Fassbinder's final film as a writer/director was released just few months after the director had ied of a drug overdose in June 1982.
A sailor learns to take, and give, it like a man in this surrealistic adaptation of writer and thief Jean Genet's novel Querelle de Brest.
In a colorful brothel in the port of Brest, proprietor Nono is known for wagering with his customers. Winning a throw of the dice means to get to make love with his wife, Lysiane; losing mease to be taken by Nono himself.
One day, Lysiane reads the tarots for her lover, Robert, and learns in the cards of his intense passion for his brother, Querelle.
Querelle himself soon arrives, and the brothers enact a bizarre greeting halfway between a hug and a wrestling match.
Querelle, it seems, is looking for partners in a drug deal; Robert points him in the right direction.
An argument about the merits of sex between men soon leads Querelle to murder his fellow smuggler, Vic.
Back at the whorehouse, Querelle loses on purpose to Nono and finds he has a taste for passive gay sex. Meanwhile, fellow sailor Gil, who looks exactly like Querelle's brother (and is played by the same actor), murders one of his compatriots after the brute publicly impugns his manhood. Wanted by the police for both his own crime and Querelle's, Gil goes on the lam.
Querelle soon crashes his hideout, and an intense bond develops between the two murderers -- a friendship that will lead Querelle to the greatest love, and the greatest treachery, of his life.
You can find Querelle on Amazon using this link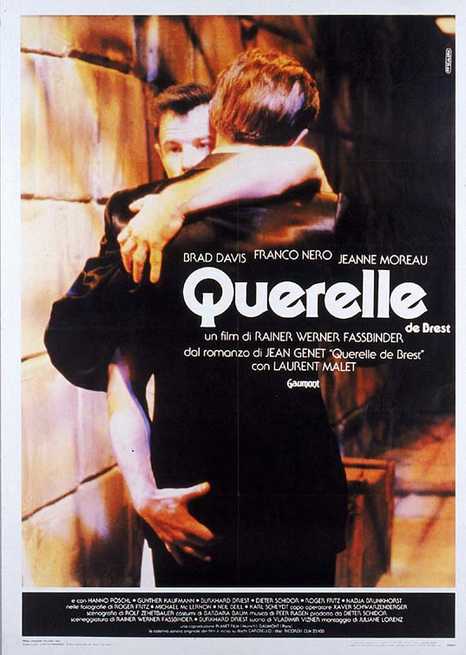 A Year Without love
Directed by: Anahí Berneri
Actors: Juan Minujín, Mimí Ardú, Carlos Echevar-ria, Ricardo Merkin, Javier van de Couter, Osmar Núñez, Juan Carlos Ricci, Carlos Portaluppi, Bárbara Lombardo, Ricardo Mo-riello, Daniel Kargie-man.
Original Title: Un año sin amor
Type: Dramatic
Length: 95 min
Country: Argentina
Year: 20056
A Year Without Love (Spanish: Un año sin amor) is a 2005 Argentine drama film directed by Anahi Berneri, and written by Berneri and Pablo Pérez, adapting Pérez's autobiographical novel of the same title.
The plot follows Pablo, a writer dealing with loneliness and AIDS in Buenos Aires.
Over the course of a year he deals with issues relating to his health, his family, his search for love, and his developing involvement with leather fetishism.
The year culminates with the publication of his diary in the form of a novel, Un Año sin amor.
A Year Without Love played the international and gay and lesbian film festival circuits, garnering a number of awards including the Teddy Bear prize for the Best Gay Film at the 2005 Berlin Film Festival and should be considered a must among the gay leather and fetish movies.
You can find A year without love on Amazon using this link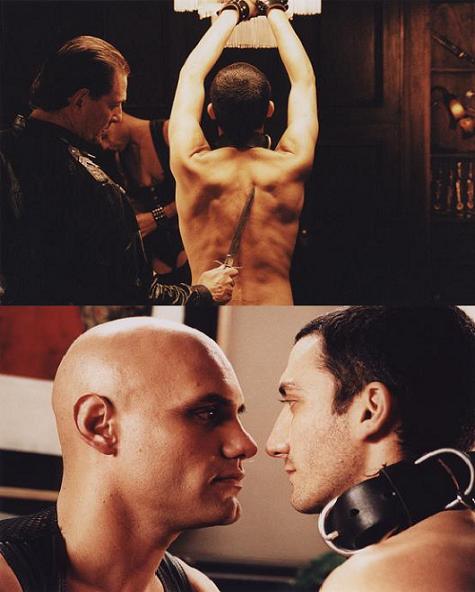 THE PHANTOM
Directed by: Joao Pedro Rodrigues
Actors: Ricardo Meneses, Beatriz Torcato, Eurico Vieira, Andrea Barbosa
Original Title: O fantasma
Type: Dramatic
Length: 90 min
Country: Portugal
Year: 2000
O Fantasma (English: The Phantom or The Ghost) is a 2000 Portuguese explicit gay-themed film directed by João Pedro Rodrigues and produced at the independent production company Rosa Filmes.
Young and handsome Sergio (Ricardo Meneses) works the night shift as a trash collector in Lisbon.
He is uninterested in his pretty co-worker Fatima, who displays an avid interest in him, so instead Sergio roams the city.
Eventually, Sergio becomes fascinated with a sleek motorcycle and its arrogant owner - a young man who is totally indifferent to Sergio.
Sergio's surfacing desires unleash his darkest impulses, sending him down a maybe dangerous path of degradation.
The film premiered at the 2000 Venice International Film Festival. It won the prize for best feature film in the New York Lesbian & Gay Film Festival and the Entrevues Film Festival.
Ricardo Meneses was nominated for the 2001 Portuguese Golden Globe award for best leading actor.
You can find The Phantom on Amazon using thsi link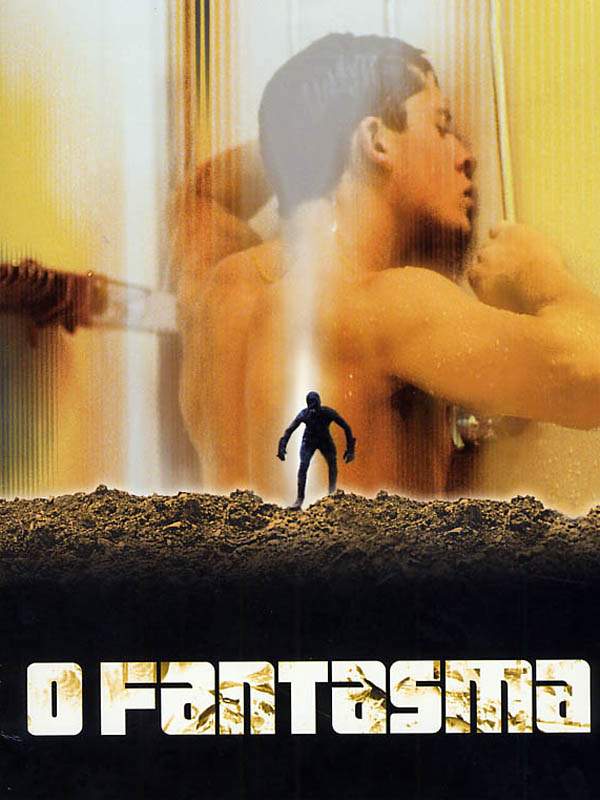 INTERIOR LEATHER BAR
Directed by: James Franco, Travis Mathews
Actors: Val Lauren, James Franco, Christian Patrick, Travis Mathews, Brenden Gregory
Original Title: Interior Leather Bar
Type: Docu-finction
Length: 90 min
Country: USA
Year: 2013
Interior. Leather Bar. is a 2013 American docufiction film, which premiered at the 2013 Sundance Film Festival.
Directed by James Franco and Travis Mathews, the film stars Franco and Mathews as themselves working on a film project which reimagines and attempts to recreate the 40 minutes of deleted and lost sexually explicit footage from the controversial 1980 film Cruising, probably the most famous among the gay leather and fetish movies
.
Despite early media reports when the project was first announced, the film is not itself a recreation of the deleted footage, featuring only brief scenes that actually do so literally.
On the contrary, it uses the idea of recreating the footage as a plot point to explore the process of making such a film, depicting issues such as the actors' level of comfort or discomfort with the material, the conflict between creative freedom and censorship, and the ways in which the cinematic representation of LGBT issues and people has evolved since Cruising was originally released in 1980.
The film itself is constructed as a play with boundaries remaining queer in subject and form.
As much a film about filmmaking as it is about an exploration of sexual and creative freedom.
You can find Interior Leather Bar on Amazon using this link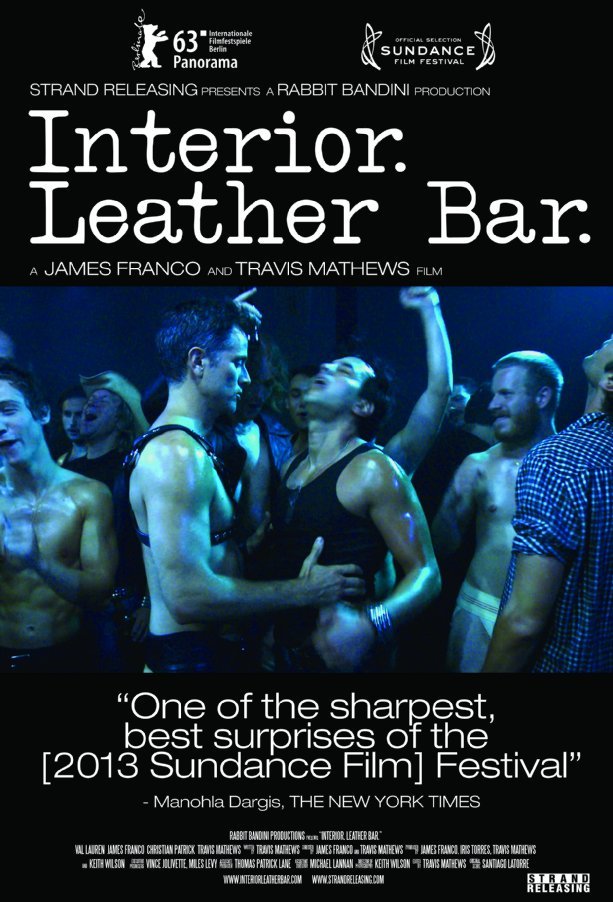 SEBASTIANE
Directed by: Derek Jarman
Actors: Ken Hicks, Barney James, Neil Kennedy, Leonardo Treviglio
Original Title: Sebastiane
Type: Dramatic / historical
Length: 80 min
Country: England
Year: 1980
Sebastiane is a 1976 Latin-language British historical thriller film written and directed by Derek Jarman and Paul Humfress.
It portrays the events of the life of Saint Sebastian, including his iconic martyrdom by arrows.
The film, which was aimed at a gay audience, was controversial for the homoeroticism portrayed between the soldiers and for being dialogued entirely in Latin.
In the fourth century CE, Sebastiane is a member of the Emperor Diocletian's personal guard.
Having tried to stop one of the Emperor's catamites from assault by one of the bodyguards, Sebastiane is exiled to a remote coastal garrison, force to retired private life.
Although thought to be an early Christian, Sebastiane is a worshipper of the Roman sun god Phoebus Apollo and sublimates his desire for his male companions into the worship of his deity and pacifism.
Both incense Severus, the commanding officer of the garrison, who becomes increasingly obsessed with Sebastiane, tries to assault him and ultimately presides over his summary execution for refusing to take up arms in defense of the Roman Empire.
Justin, one of his comrades in arms, is also in love with Sebastiane, albeit necessarily unrequited, but he forms a friendship with the stubborn celibate pacifist. Adrian and Anthony, two of Sebastian's fellow soldiers, are gay and in obvious love with one another.
You can find Sebastiane on Amazon usign this link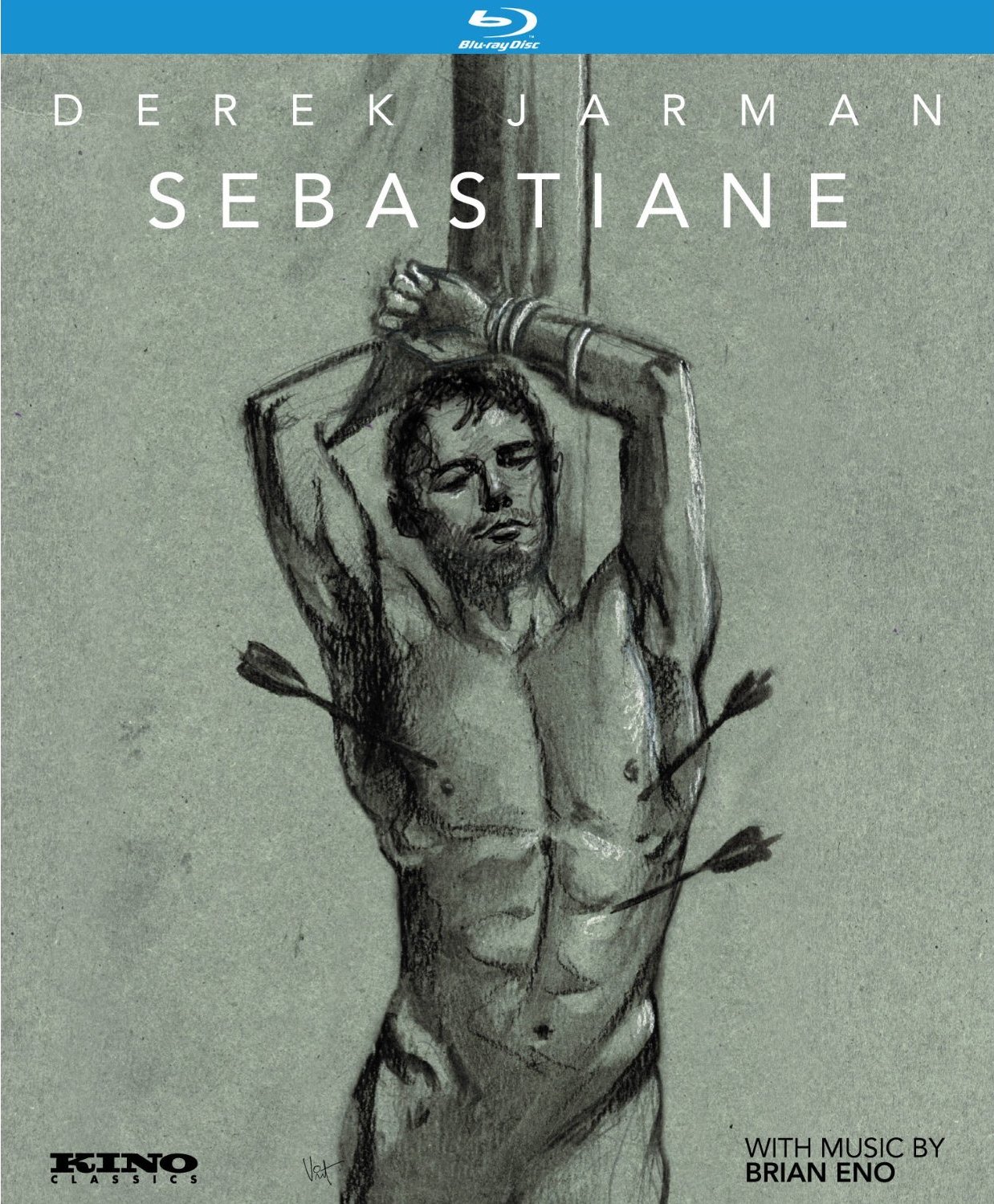 GERONTOPHILIA
Directed by: Bruce La Bruce
Actors: Walter Borden, Pier-Gabriel Lajoie - Lake, Katie Boland, Moe Jeudy, Yardly Kavanagh, Nastassia Markiewicz, Brian D. Wright
Original Title: Gerontophilia
Type: Dramatic
Length: 82 min
Country: Germany - France
Year:2013
Gerontophilia is a 2013 Canadian romantic comedy film directed by Bruce LaBruce and written by LaBruce and Daniel Allen Cox. It was screened in the Vanguard section at the 2013 Toronto International Film Festival.
The film follows Lake, a young man who takes a job in a nursing home and develops a romantic and sexual attraction to Mr. Peabody, a senior citizen resident in the facility.
Unlike most of LaBruce's earlier films, Gerontophilia is not sexually explicit; instead, LaBruce chose to adapt his traditional themes of sexual taboo, fetishism and perversion into a film more palatable to a mainstream audience.
Lake is an unusual boy: he is a young man with an old soul who discovers he has an odd fixation on the elderly. Realizing that one day, if fate allows, he will be one himself, he is fascinated by old men, whom he finds beautiful and attractive, as he is now. Although Lake has a girlfriend his own age, named Desiree, he wonders sometimes if his fixation on old men is unnatural and unhealthy - perhaps even sexual.
When his mother, who is a nurse, takes on a management job at a nursing home, Lake jumps at her offer of a summer job as an orderly there.
Gradually, Lake comes to discover that the old people in the institution are being given psychotropic drugs to keep them in a catatonic state.
L
ake befriends one old man, in particular, Mr. Peabody, who still seems to have some fight left in him.
They begin to form a strong bond. Mr. Peabody charms Lake with the romantic stories of his youth and confesses his dream of seeing the ocean one last time.
Avoiding the vigilant eye of Nurse Baptiste, who administers shots and pills to the old folks, Lake starts to wean Mr. Peabody off his medication. Eventually, Lake springs Mr. Peabody from the institution.
Together they embark on a road trip telling everyone they meet that the old man is his grandfather and that they're driving to the Pacific ocean.
After numerous life-changing escapades, Lake is finally ready to accept his true feelings for Mr. Peabody, but everything changes when the trip takes a sudden turn.
You can find Gerontophilia on Amazon using this link